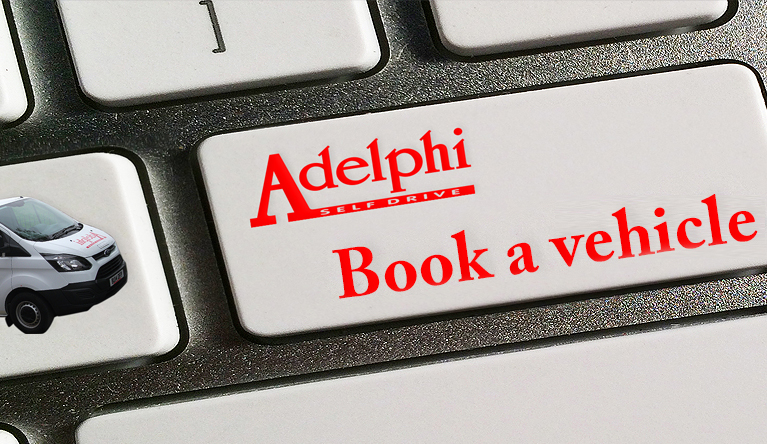 Contact Adelphi Self Drive for vehicle availability.

Once a booking is taken by Adelphi Self Drive your credit/debit card will be charged immediately for the cost of the hire period agreed. no monies will be refunded in the event of any alterations, date changes, cancellations or no shows.

Please note if appropriate I.D. Or the terms and conditions are not adhered to in any way, and the rental cannot proceed, no refund will be made.

On collection of the vehicle you will need your photocard or old style paper licence, your unique DVLA driver check code or national insurance number, 2 further forms of identification with proof of address, i.e. Utility bill, bank/credit card statement, wage slip etc., which must be dated within the last 2 months (electronic or printed will be fine) and the credit/debit card that was used to reserve the vehicle. (Please note that if the driver is not the cardholder, then the cardholder will also need to be present at the time of collection).

A 250.00 pound deposit will also be payable upon collection of any vehicle.


ALL DRIVING LICENCES MUST BE IN YOUR CURRENT ADDRESS AND PHOTOCARD LICENCES MUST STILL BE IN DATE